Welcome to the memoirs of Heidi Donskoi and Mary Smith, written with Beth Counihan, an Assistant Professor of English at Queensborough Community College of the City University of New York. This site is a facet of Beth's dissertation project, in which she observed literacy development amongst women who frequent the Peter Cooper Village-Stuyvesant Town Senior Lounge in Manhattan. Both Heidi and Mary learned how to use the internet, and also participated in a memoir writing workshop, the results of which you can read here.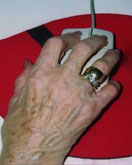 Heidi Donskoi (a pseudonym) was born in 1921 in the Bronx, to Russian Jewish immigrants. She attended Hunter College in the Bronx (now Lehman College) and during World War II, worked for the Voice of America radio station. After her marriage, she worked as an elementary school secretary. Heidi and her husband David moved to Stuyvesant Town in 1977, where she still resides. An avid theatergoer, Heidi enjoys an occasional visit to Atlantic City and also does volunteer work. Heidi uses the Internet to read book and theatre reviews, to check on the weather and see whats playing at the movies.All images illustrating Heidi's memoirs are archival pictures; she did not want personal photos on the site.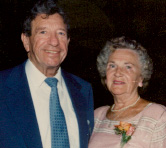 Mary Smith was born in 1916 to Lithuanian Catholics in Pennsylvania's anthracite coal region, where she lived until she was 17 and moved to New York City. Married since 1941 to Barney, she and Barney are original Stuyvesant Town tenants, having moved there in 1947. Mary worked as a magazine distributor and enjoys a life of travel, day trips to Atlantic City, and socializing with her many friends. Mary plays solitaire on the Internet, and also buys books online. All images illustrating Mary's memoirs are her own.
Thanks to Andre Pitanga and Andrea Vasquez of the New Media Lab for making Heidi and Mary's memoirs come to life online.