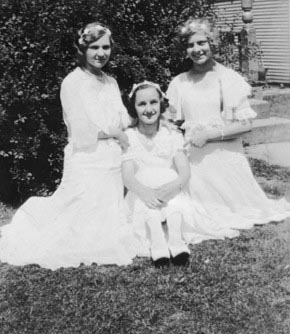 I went to high school in Grand Rapids, MichiganSaints Peter and Paul, a Lithuanian church school. All of my schooling was in Lithuanian, but we learned English too.

I used to climb up in a tree with a pile of books and spend all day up there reading. I loved Anne of Green Gables and all the Wizard of Oz books.
My mother and her husband separated, so she moved us to Grand Rapids. Oh, I loved it there! I had the best time, the best friends. I was the lead in the school play. All I can remember is my mother had white wicker furniture on her front porch and we used it onstage in the play. I played Scrooge in the Christmas Carol!
I bought a pink chiffon dress with black polka dots on it for graduation. It was beautiful. Then the Sister made the announcement—all white. So I got a white dress.
Then my mother moved us back to Pennsylvania. Shortly after, I moved to New York. There was nothing in the patch! I wanted to come to New York because I saw it in the movies!